On the Desktop, Google is Introducing a New Top Stories Design
A Google official confirmed to Search Engine Land that the Top stories area in the desktop version of their search results is getting a new look. The unique style is similar to the mobile Top stories area, which debuted around two years ago. Now let's talk about new top stories Design Look Of Google.
This new look is currently spreading out globally. Google explained, "We're continually working to make it easier for consumers to dig into the most helpful, timely information available through Search to help them acquire a better perspective of the world and the things they care about most." "This newly announced feature is the desktop version of the Top Stories experience," the search engine business explained.
How does it look?
Here is an example of the new design: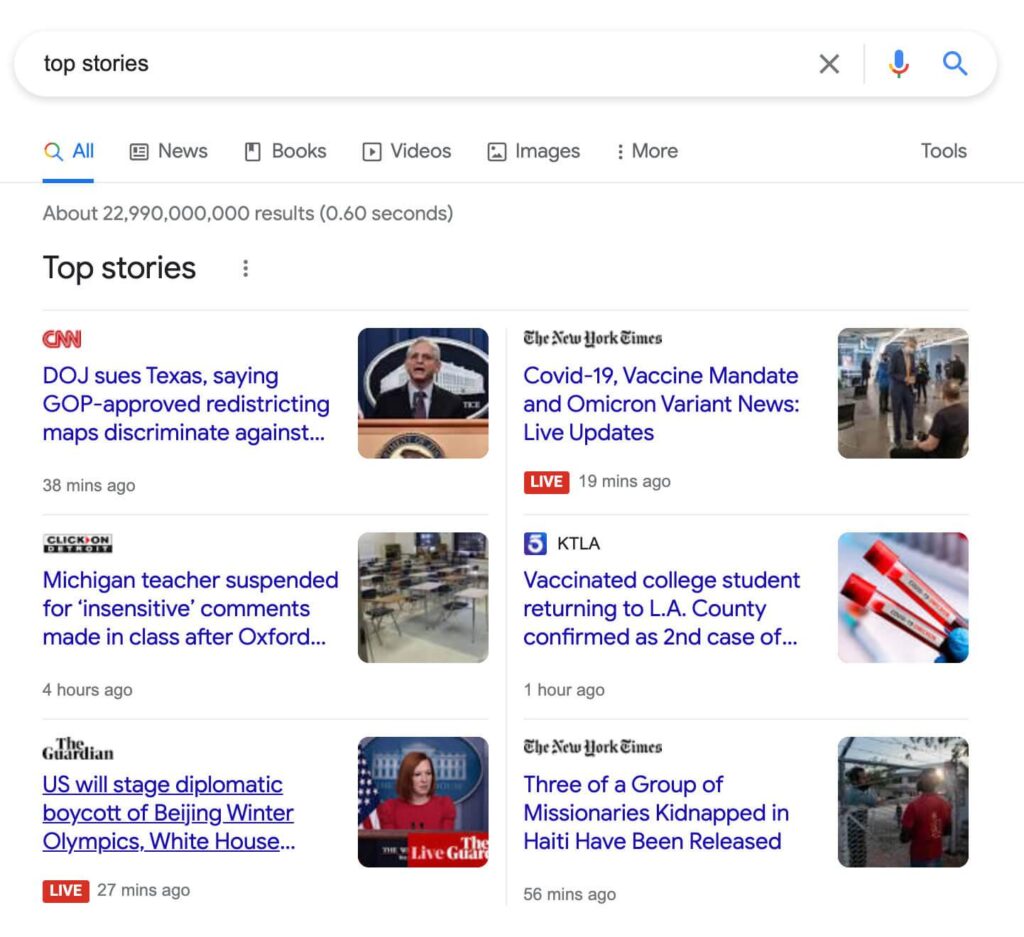 With a large featured image and small photos for other pieces, the images are evenly dispersed.
Previous Version
Google began rolling out this design over the weekend, but it had been tested on the desktop for almost a year.
The box view of Google's top articles looked like this, but Google also had a list view that piled them on top of one other: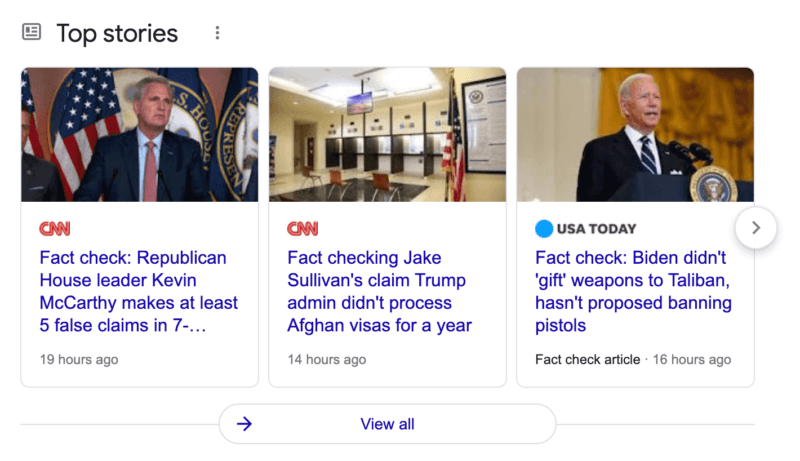 Why should we be concerned? 
Top articles can drive a lot of Google Search traffic to publications. The new design may have an influence on traffic; if you are featured in the large image box, you may see more or less. Publishers should monitor their Google Search traffic to determine if the new design impacts them.